Parents Passing on the Faith
Few topics have more resources available than parenting. Books line the store shelves providing excellent help to parents and kids. Ubiquitous articles on parenting test the Internet's capacity. Many parents have others—friends, parents, grandparents, uncles, aunts, strangers—who offer parenting advice, whether solicited or not. Despite the unending help all around us, many parents are still left feeling stressed and unprepared to be the best parents possible for their children.
Why is this?
There are, of course, many possible reasons and combinations of reasons (including the lack of a support system), but one that seems to surface regularly is the fact that each child is unique—so a "one size fits all" approach to parenting (the easiest to learn) simply doesn't work.
A Key Passage
In Deuteronomy 6:4-9 we read a portion of Moses' important message to all Israel: "Hear, O Israel! The LORD is our God, the LORD is one! You shall love the LORD your God with all your heart and with all your soul and with all your might. These words, which I am commanding you today, shall be on your heart. You shall teach them diligently to your sons and shall talk of them when you sit in your house and when you walk by the way and when you lie down and when you rise up. You shall bind them as a sign on your hand and they shall be as frontals on your forehead. You shall write them on the doorposts of your house and on your gates."
This passage is packed with vital instruction, but let's read it again—this time asking ourselves, "What instruction does this give me as a parent?"
An Apprenticeship
As I do this, I recognize that the first half deals with me and my understanding of and love for God. It is clear that the relationship I am to have with God is not simply a priority; it is to impact all facets of my life. I am to love God with everything I am and to have his words inform and guide my life and the many choices I make. Interestingly, the next half deals with passing on this faith to our children, making it hard to miss that we have to live out our faith in order to effectively teach it. So, as a parent, it is not merely enough to instruct (or have others instruct) our children on the ways of God. The biblical model gives the primary responsibility of passing on the faith to believing parents who are to live out their faith in front of their children. Today Christian parents are called to partner with churches in this effort, but the primary responsibility rests with parents (with healthy churches taking the responsibility of preparing parents for this role).
I call this type of parenting an apprenticeship model—with parents of faith not only training their children in the ways of the Lord, but working through everyday life situations from a biblical perspective alongside them, giving them more and more responsibilities as they mature. As children reach adulthood, they will ideally be able to carry on the faith and, likewise, pass it on to others (cf. 2 Timothy 2:2b).
A Bit Daunting
Even though I fully embraced this parenting model, I certainly made plenty of mistakes along the way. Sometimes I was too limited in my training; other times, I stepped in too quickly and thwarted a learning opportunity. In a two-parent home, there is hopefully great partnership and the benefit of wise counsel from your spouse in such situations (I praise God for my wife, Daniele!), but in all Christian homes, prayer is readily available as well as seeking out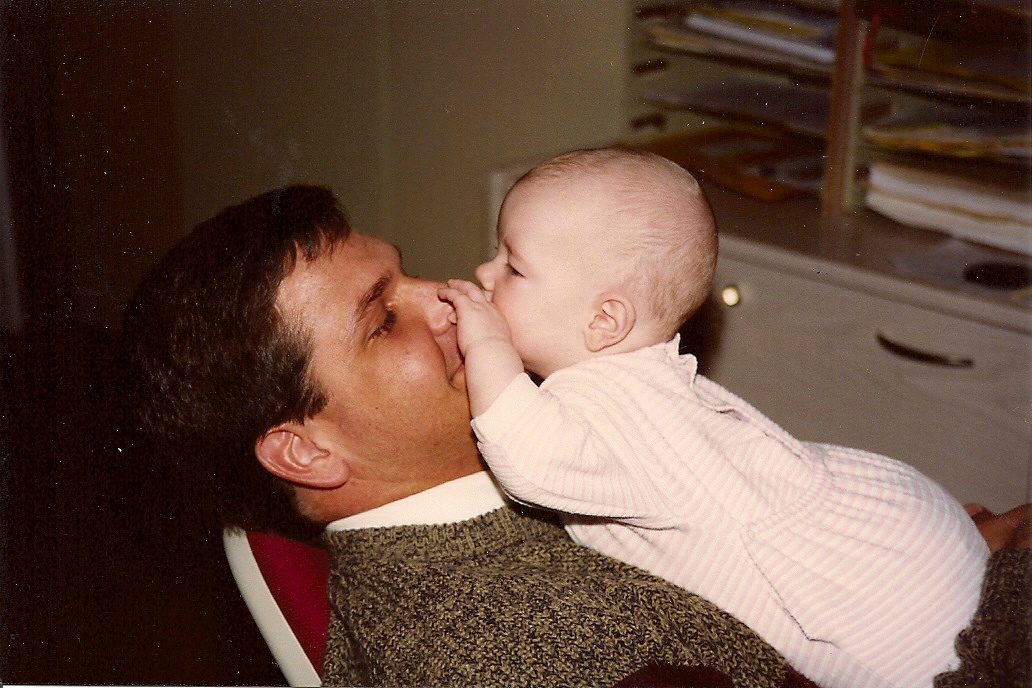 counsel from other Christian parents (and, when needed, trained counselors). Candidly, God never wasted anything. Even my mistakes allowed for me to model transparency and my dependence upon the Lord, often requiring my asking for forgiveness from our sons.
Another aspect of parenting according to D6 (Deuternonomy 6) that was humbling was my self-awareness. I knew myself well enough to recognize that I was not a perfect example for my children to follow. My faith was genuine, and I loved my family deeply, but I still struggled regularly (as I still do) to be what God calls me to be. What if my kids emulate my weaknesses? I remember asking God many times, "Lord, please make me a better father!" Eventually, I realized that my focus, while well-meaning, was on the wrong person. My focus was on myself, trying to be the perfect example for my boys, but that was unattainable and unduly stressful. When I shifted my focus off of myself and onto Jesus, I felt a great peace. My job was not to be perfect for my sons; it was to share about the one who is perfect and to model a relationship that is possible with the Lord. That was to be the example I set. My kids needed to see my dependence upon God and to know that my weaknessess were overcome with God's strength (cf. 2 Corinthians 12:9-11).
Daniele and I were called to live our lives openly before our children in an atmosphere of love and support.
The How and When
The second part of this passage in Deuteronomy describes how and when to pass on the faith to our children. In describing how, Moses instructs the people of Israel to teach their sons (and daughters) "diligently," which involved talking about the words of God, using reminders that were unmistakable, and writing them down so that they may be readily seen. In describing when, Moses said to do this when you sit down in your house, when you walk anywhere, when you rest or sleep, and when you get up. This type of explanation shouts the biblical philosophy of parenting: God has given believing parents the primary responsibility for the spiritual nurture of their children, and this—the teaching of God's Word and how we relate to him and to others—is to be done first by example and second through a holistic approach, which includes a variety of methods, incorporating everyday life situations.
As we raised our children, we had devotional times and more formal spiritual learning settings, but the vast majority of learning about God and the world he created was through daily life situations. Whether on walks in the woods or shopping at a grocery store, nonstop real-life situations afforded amazing opportunities to discuss topics, act in kindness, or correct cultural distortions. Age-appropriate training was always taking place—most of which was not obviously spiritual in nature—creating an atmosphere of learning. A good question to have at the forefront of your mind is, "Does my child know how to do this?" If time permits (sometimes you have to simply make time) and they are mature enough for the task, consider letting them be involved. This most often involves little things, such as filling the car with gas or using the navigation system to travel somewhere. As you allow your children to try out various things, it is helpful, of course, to identify special interests, talents, and passions. Oftentimes, these will be where more significant learning investments can be made (regularly making sure the focus is on the child and what is best for him/her).
The dinner table (Recommendation: Make this a tech-free zone!) was an ideal and natural place to discuss things in a relaxed atmosphere. As our kids' schedules filled in high school, we had to be much more intentional with this time, but we adapted as necessary, finding trips in our van to and from various events gave excellent times of discussion.
Since every child is different, who better to have the responsibility of training children in the ways of God than parents, who should have the most interest in, care for, and knowledge of their children?
Progressive Revelation and Parenting
Through the Bible, we learn about God and his ways. As you look at the chronological unveiling of the books of the Bible, it is clear that there is progressive revelation. While there may be hints at certain doctrines in the Old Testament, they may be more clearly revealed in the New Testament. Similarly, this type of approach is important in parenting.
No one can fully comprehend God, but we—by his invitation and work on our behalf—can be in relationship with him. Explaining the Gospel to children, however, can be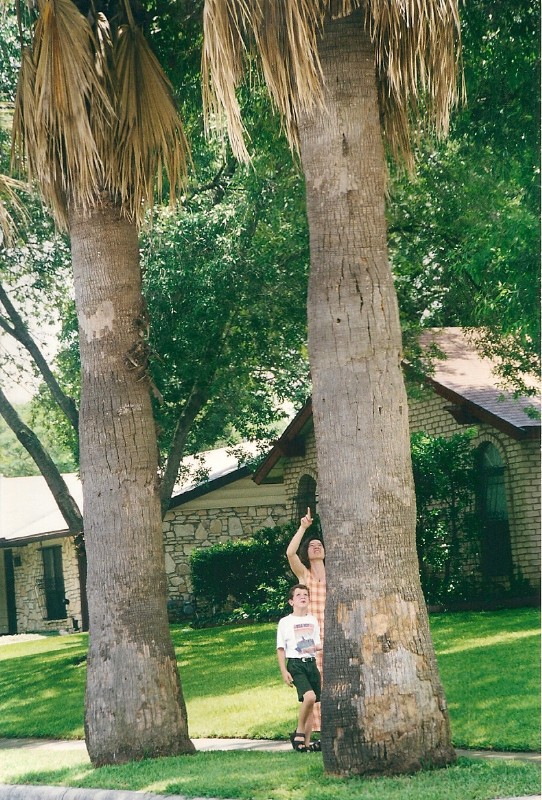 confusing if done beyond their comprehension. One of the most helpful things to learn is basic child development. For example, most 4-year-olds think in concrete terms and struggle with understanding abstract terms. Using metaphorical language (e.g., "I had a hole in my heart until I asked Jesus…") not only can confuse a child; it can increase his/her anxiety. Much like the progressive revelation in the Bible, parents can share biblical information about the Lord with sensitivity to the child's developmental stage. Only God opens spiritual eyes, so a big part of this process for parents includes a lot of prayer. The Son Shine Ministries' program Parenting: A Biblical Model includes much more information on this, which is one of the most impactful aspects of our program with attendees.
Like progressive revelation, the age/development-appropriate sharing of the Lord should follow these guidelines: 1) What is shared about the Lord at any stage—whether with a 2-year-old or a 14-year-old—must be true. It is like painting a picture. The initial outlines you share early in your child's life will still be true and fitting later upon a teenager's reflection; therefore, the information shared early on is not inferior to what comes later, and the latter information never contradicts the earlier information. They complement each other, both fitting and true. This is an area where a lot of parents misstep. Don't worry! You can explain the situation to your child and make the necessary corrections (the sooner, the better). 2) The Bible is our reliable source of information about the Lord. It is packed with information and is the sole arbiter of truth in a complex Post-postmodern world. Since the completion of the New Testament, the sixty-six books of the Bible are complete (providing for us all the normative revelation of God that he has decided to share with us). We must, as Deuteronomy 6:7 emphasizes, keep the Lord's words on our hearts.
Questions & Answers
There is a time for spoon feeding pureed vegetables, and there is a time for solid food. As our children mature, sometimes asking good questions advances their growth more than providing answers. When our kids were young, one of the favorite things we did while on road trips (besides the alphabet game, which I always was stubbornly committed to finishing—even if driving through West Texas) was play The Quiz Game. This was a made-up-on-the-spot game where people took turns answering questions I would pose that involved general information and/or random trivia. They were often easy questions (because I would have to know the answers). The games usually involved a prize that would be awarded at the next gas stop. It also built a culture where questions were commonplace in our family. Eventually, others took turns asking questions.
A lot of parents feel the pressure that they have to know all the answers for their children. The last thing our kids need is a know-it-all parent. Asking questions allows your children to think through the things you are facing as a family, to assess what an appropriate response would be, and to feel a part of the family because of the respect shown by asking for input. A parent can facilitate a healthy discussion, making sure to line up with God's Word in a way that is not force fed. Employing critical learning opportunities helps our children own their faith. Working through age/development-appropriate issues while your children are still in your home is ideal because they have your support live and in person.
Our boys are now in their twenties, and our conversations often involve my answering a question they have with, "That's a good question. I'm not sure. What do you think?" Just recently, for example, we got together with our youngest son, Jonathan, and had some amazing discussions. I learned a lot from him, and it was such a precious time.
A Parent's Love
The most important aspect of our impact on our kids, from our Christian perspective, comes from whether we are loving God with everything we have and resultantly loving our children—God's gift (cf. Psalm 127:3)—fully, which includes taking the time to relate God's Word to them throughout the blessed time we have with them. In my life, the joy and blessing of being a parent is overwhelming to me. I am deeply grateful God allowed me the opportunity to be a father to Nathaniel and Jonathan (a few of their childhood photos are included with this article).
Relationships are important to God. You are important to God.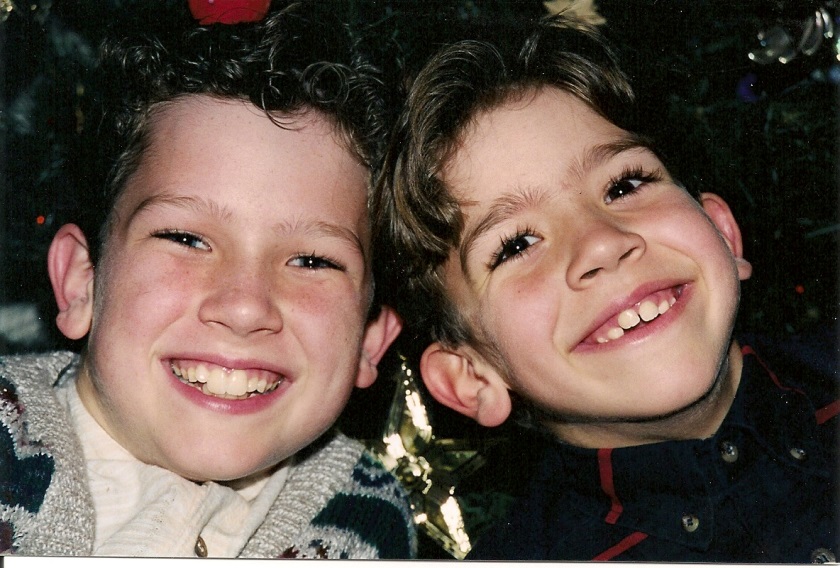 Our triune God has always been in relationship. He created mankind with the capacity for relationship. Jesus became fully man (while remaining fully God) to relate to us and die for us—serving as an acceptable substitute for us, taking the penalty on himself for our sins. His resurrection validated his sacrifice, making it possible for believers by grace through faith in Jesus to have an everlasting relationship with God.
Families are important to God. Your family is important to God.
Fortunately, God is there for us—helping imperfect parents pass on their faith in a perfect God. What awesome love!
Want to leave a comment for David about this article? Click here.